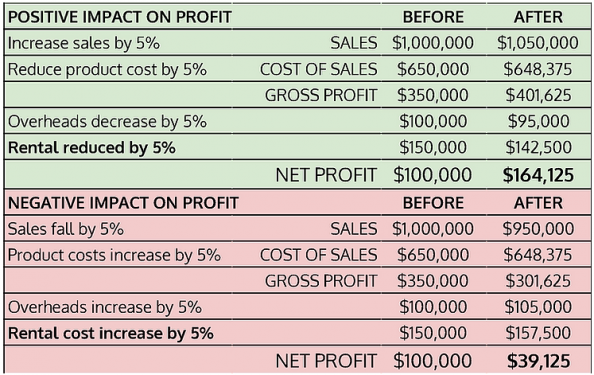 BELIEVE IT! 5% makes all the difference!
It is astonishing what a huge difference a 5% incremental increase/decrease can have on your profitability.
Looking over the above, you could easily be forgiven for believing that the NET PROFIT for both of these businesses are for two separate businesses - but you would be mistaken...
The only change we've made above is a 5% swing on each key performance indicator to come up with a balance variation of over $120K.
At Fasttrak U, we understand this fact and have the know-how to help you negotiate your next lease.

If your lease is due, or you are looking to expand - call us today.